Free calls for your customers via an 0800 number
Using 0800 numbers significantly increases your hit rate
Virtual PBX: every call, answered
Thanks to our virtual PBX service, you'll enjoy quick and convenient communication with clients and colleagues – even if you're all working from home and not at an office location
SIP telephony: the relationship of infinite possibilities
SIP telephony allows you to make calls via the internet – unlike traditional telephony, calls are virtually free!
Telephony
Datagroup's telephony services cover all your business needs when it comes to fixed telephone communication – whether that's the latest innovations or tried-and-tested technologies. Our specialists develop and implement solutions of any level of complexity to provide you with reliable and affordable communication. And because our digital and analogue channels are built on the primary networks, our service provision is of the highest quality.
Telephony for business from Datagroup allows you to respond to every customer request and stay in touch using a unique combination of effective solutions. Our experts can recommend the best solution for your office telephony and implement the project according to your own needs as quickly as possible.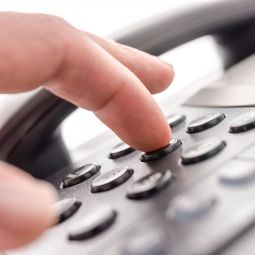 More than 40 telecommunication licenses
More than 100 telecommunication services for business and home users
Full-range services in more than
90 Ukrainian cities and towns
Over 20 years of experience on the Ukrainian telecommunication market