Outsourcing call center
Call-center services from DATAGROUP allow you to increase the efficiency of your business. Our telecommunications infrastructure and a team of professionals will ensure the operation of a full-fledged outsourced call center in a short time under your requirements without capital costs.
CALL CENTER SERVICES FROM DATAGROUP: KEY BENEFITS
Our sites in Kyiv, Nizhyn, Vinnytsia, and Cherkasy provide call center outsourcing and out staffing services. With 600 jobs, over 400 experienced operators, a team of highly qualified trainers, quality control specialists, and an HR department, you can be sure that every request from your client will be handled to the highest quality standards.
DATAGROUP IS YOUR RELIABLE OUTSOURCED CALL CENTER
You can entrust us with working with bank card data of Visa and MasterCard payment systems since our call center is fully compliant with PCI DSS requirements and guarantees security at the level of networks, equipment, applications, databases, physical storage, documentation, and process management, which is confirmed by the relevant certificate.
CALL CENTER SERVICES: PRICES AND RATES
The cost of call center services will depend on the complexity of your project. For detailed information, don't hesitate to contact our manager by phone at 0 800 211 000.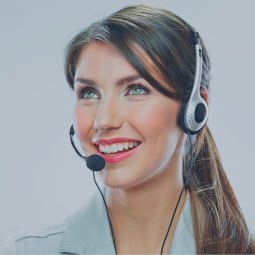 More than 40 electronic communication licenses
More than 100 electronic communication services for business and home users
Full-range services in more than
90 Ukrainian cities and towns
Over 20 years of electronic communication experience on the Ukrainian market