Підключайте надійні ТВ рішення
Замовляйте топовий контент*
TV

Digital TV is a business service that allows you and your customers to access popular TV content.
The service allows you to access the top content of leading media groups, choosing the best technological solution for your business and optimizing your budget.
An important aspect is the work in the legal field, so the service provides the right to broadcast in accordance with the scope of use: for office viewing, public display in public places (cafes, bars, restaurants, trade and service establishments) or broadcast in a hotel.
We offer a wide range of TV packages, including informational, educational, entertainment, music, film, children's and additional sports packages with exclusive football content, which allows you to choose the right content, manage the cost of services and provide your customers with the necessary content to increase their loyalty.
To ensure an effective approach, we select the best technical solutions, including conducting preliminary surveys and auditing the current TV network, providing equipment for use or sale, its configuration and high-quality after-sales service to ensure the stable operation of services.
SERVICE ADVANTAGES
Various technological television solutions (IP Multicast/OTT/DVB-C)
Ensuring broadcasting both on Smart TVs and regular TVs (with or without a TV set-top box) additional equipment for centralized solutions)
Possibility of integrated TV connection and integration into a centralized television system
High-quality TV content (channels in SD/HD quality)
TV program packages for public display, hotel broadcast and office viewing
Access to exclusive football content
Additional services (organization of building a network, connection, configuration, provision for use and sale of equipment)
The service is provided by LLC "Volya-Kabel" with the support of PJSC "Datagroup"
*Під «топовим контентом» мається на увазі рейтинг перегляду абонентів ТОВ "ВОЛЯ-КАБЕЛЬ" за статистикою використання Програмного забезпечення (комп'ютерної програми «Volia TV»).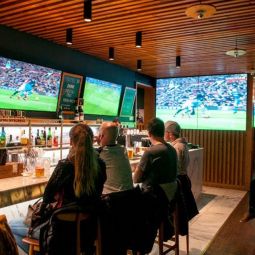 More than 40 telecommunication licenses
More than 100 telecommunication services for business and home users
Full-range services in more than
90 Ukrainian cities and towns
Over 20 years of experience on the Ukrainian telecommunication market