Comprehensive protection from cyber threats
DataProtect
DataProtect – a service of solutions from Datagroup against cyber threats.
There's no need to buy and install the equipment or hire cyber security staff — our experts will provide reliable protection of your IT infrastructure at any scale.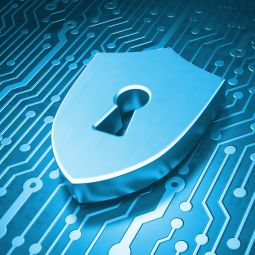 Protection of large enterprises from DDoS attacks
DDoS attacks can cause huge reputational and financial losses. Datagroup's expert solutions are used by industry leaders to protect against DDoS attacks via Arbor Networks. In the event of a DDoS attack, our professionals are there to protect your IT infrastructure as quickly as possible and to provide a high level of security in the future.
Cloud protection from market leader Akamai
Stay safe from threats without slowing down. DATAGROUP offers you solution in WAPP (Web Application & API Protection) the market leader Akamai, that surrounds and protects your entire ecosystem — clouds, apps, APIs and users.
Vulnerability scanning is a service for conducting procedures for external and/or internal scanning of network resources for the presence of possible vulnerabilities, their identification, assessment, classification and reporting and recommendations for their elimination.
More than 40 telecommunication licenses
More than 1600+ employees
More than 100 telecommunication services for business and home users
Full-range services in more than
90 Ukrainian cities and towns
Over 20 years of telecommunication experience on the Ukrainian market