Easy internet solutions for your business
Satellite internet provides the internet access in places where there is no terrestrial communications (on highways, in fields or even at sea)
Communication of boundless opportunities
Internet
We offer a wide range of Internet services for national and foreign telecom operators, telecommunication services providers and content providers.
access to the International and Ukrainian Internet resources without backup and with 100% backup;
protection from DDоS-attacks;
provision of an IPv4 and IPv6 IP-address;
DNS registration;
LIR services for PI and AS registration and support.
External IP-channels of Datagroup
total capacity of external IP-channels in our network are more than 500 Gbit/s and includes:
connection to the largest global Тier1 providers;
parity connections to the largest Western, Asian and Russian providers, integration into international traffic exchange points DE-CIX, AMS-IX, NL-IX, MSK-IX, Globalnet-IX, PL-IX, LINX
parity connection to the largest Ukrainian providers, including integration into the Ukrainian traffic exchange points UA-IX, Giganet, DTEL-IX;
Reasons to choose Datagroup
wide network coverege;
flexible service tariffing;
connections with Tier 1 operators and international Internet Exchange points;
avalability of an allocated fiber optic network in Ukraine, Europe, CIS-countries, and Asia;
POPs in the largest data centers in Frankfurt, Amsterdam, London, Warsaw, Moscow, Voronezh, Belgorod, Almaty, etc.;
availability of private peering with large telecom providers;
location at the Datagroup sites of the Google, Facebook, Akamai cashing servers;
service technical support 24/7/365.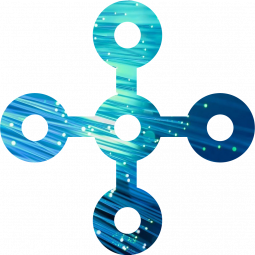 DDoS protection
IP-address leasing
DNS registration
PI and AS registration and support
More than 40 telecommunication licenses
More than 100 telecommunication services for business and residential use
A full range of services in more than
90 Ukrainian cities and towns
Over 20 years of experience on the Ukrainian telecommunication market