Every client would contact you
Ready-made call-center without capital expenses
United team of experienced operators
Adaptive management of staff quantity
Outsourcing call center
Telecommunication infrastructure based on an outsourcing contact center helps you to arrange a full-fledged contact and information center in a short time, without any capital expenditures for equipment, staff training, and specially configured software. This service includes infrastructure deployment in combination with the services of qualified operators who process thousands of requests every month. Scale your business and start new projects quickly, boost your sales and increase customer loyalty.
Today Datagroup outsourcing contact center has more than 600 employees, more than 400 advisors with the expertise in customer service and telemarketing and a team of highly trained coaches, quality control experts, and own human resources department to help promptly implement even the most complex projects. We have platforms operating in Kyiv, Nizhyn, Vinnytsya and Kremenchug.
The Datagroup outsourcing contact center is PCI DSS certified, which testifies that our platforms comply with the payment card data security requirements of the Visa and MasterCard payment systems. Therefore, bank card holders can be confident that their data is protected when dealing with the Datagroup outsourcing contact center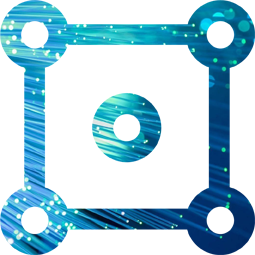 Our qualified experts process each request from our customers and prosecco them in accordance with your service standards. An external hotline, technical services, ordering services, and a company information line make communication convenient and efficient for your business and customers. Cross-sells and up-sells increase your business revenues, while 24/7 customer support improves brand loyalty.
Our operators conduct surveys and questionnaires to figure out satisfaction and loyalty levels of your customers, which helps you to optimize your business strategy, swiftly react to changes, and prevent critical emergencies. The outsourcing contact center also allows you to arrange the "mystery shopper" service or update customer information. Our operators fill the obtained data into the corresponding database fields. Telemarketing tools also help you to quickly increase sales: our experts work their way through your database of potential customers, identify the products they need, evaluate their interest, handle their objections, and take orders.
You can also order the following services:
Specific operator groups
Automated IVR voice services
Customer support using web chats and email
SMS texting
Viber mass texting
Workplace rental
More than 40 telecommunication licenses
More than 100 telecommunication services for business and residential use
A full range of services in more than
90 Ukrainian cities and towns
Over 19 years of experience on the Ukrainian telecommunication market