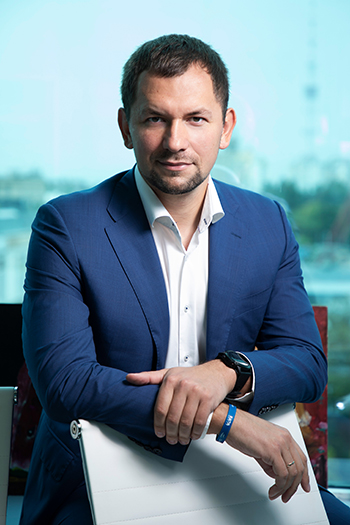 Datagroup operates under the principles of good faith, openness and transparency in its business activities, as we believe that only through these principles of doing business can we be one of the leading players market in the provision of telecommunication services with an unblemished reputation.
Compliance is a way of life and of doing business. Datagroup has consistently implemented the practice of compliance into its everyday operations. Datagroup continues to improve and further implement this practice to ensure that compliance is not only in line with the established requirements of the current legislation of Ukraine and internal company documents, but also that it becomes a part of the daily activities of the company and its employees, and a way of life and communication.
Nothing is more important to the success of the company than ethical values and the principle of good faith in doing business. Creating an ethical culture that is consistent with the principles of openness, transparency and good faith requires the participation of each employee, partner and client of the company, combining their efforts with the sole goal of "doing the right thing in the right way."
Our shared respect for the highest standards of honesty and good faith is our greatest strength. In addition, we apply all legislation, regulations, transparency and business standards to all our partners and contractors.
Datagroup notes that one of the most important principles of doing business is zero tolerance for corruption. The company has created a separate unit with the participation of a certified compliance officer. Internal compliance documents and procedures are updated on an ongoing basis to conform to any current changes in the applicable laws. The management of corruption risks, ethical behavior, sanction risks and the prevention of conflicts of interest are important priorities for the compliance unit. The company is open in its activities and its basic compliance procedures are publicly available.
It was an honor for Datagroup to become a member of the International Compliance Association (ICA) and Ukrainian Network of Integrity and Compliance (UNIC) since January 1, 2020. This confirms the accordance of Datagroup with standards of compliance practice, and will help to implement international standards in the compliance sphere.
We are guided by our common ethical values, and we therefore encourage all related parties to promote the achievement of higher standards. In order to comply with the principle of zero tolerance for corruption, the company has introduced the "Your Voice" trust line. We would be grateful if you can help us to become better!
CEO Mykhailo Shelemba
Compliance procedures
Anti-Corruption Program of PJSC «Datagroup»
Code of Conduct for Suppliers of Datagroup PJSC
Code of Ethics of Datagroup PJSC
Memberships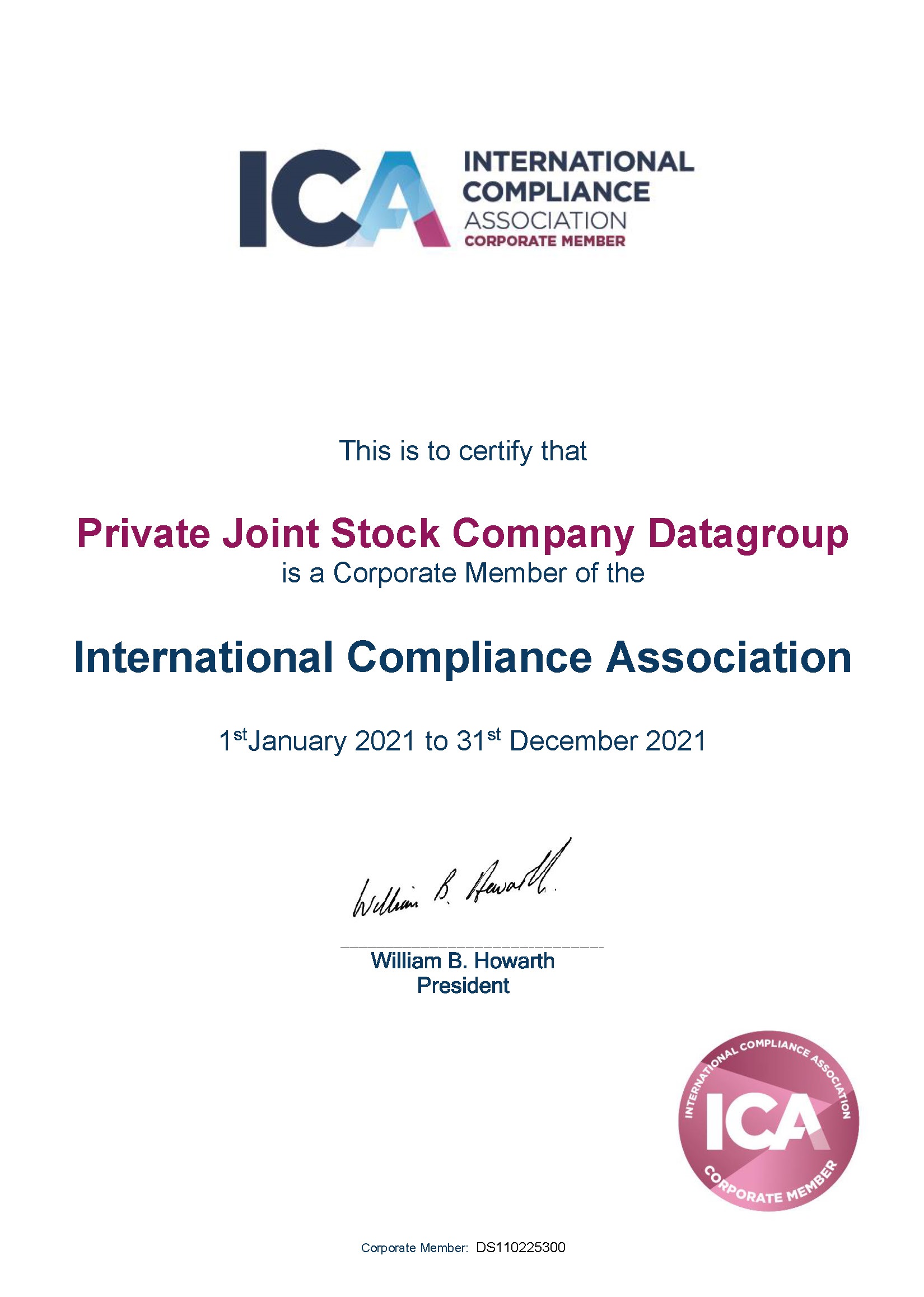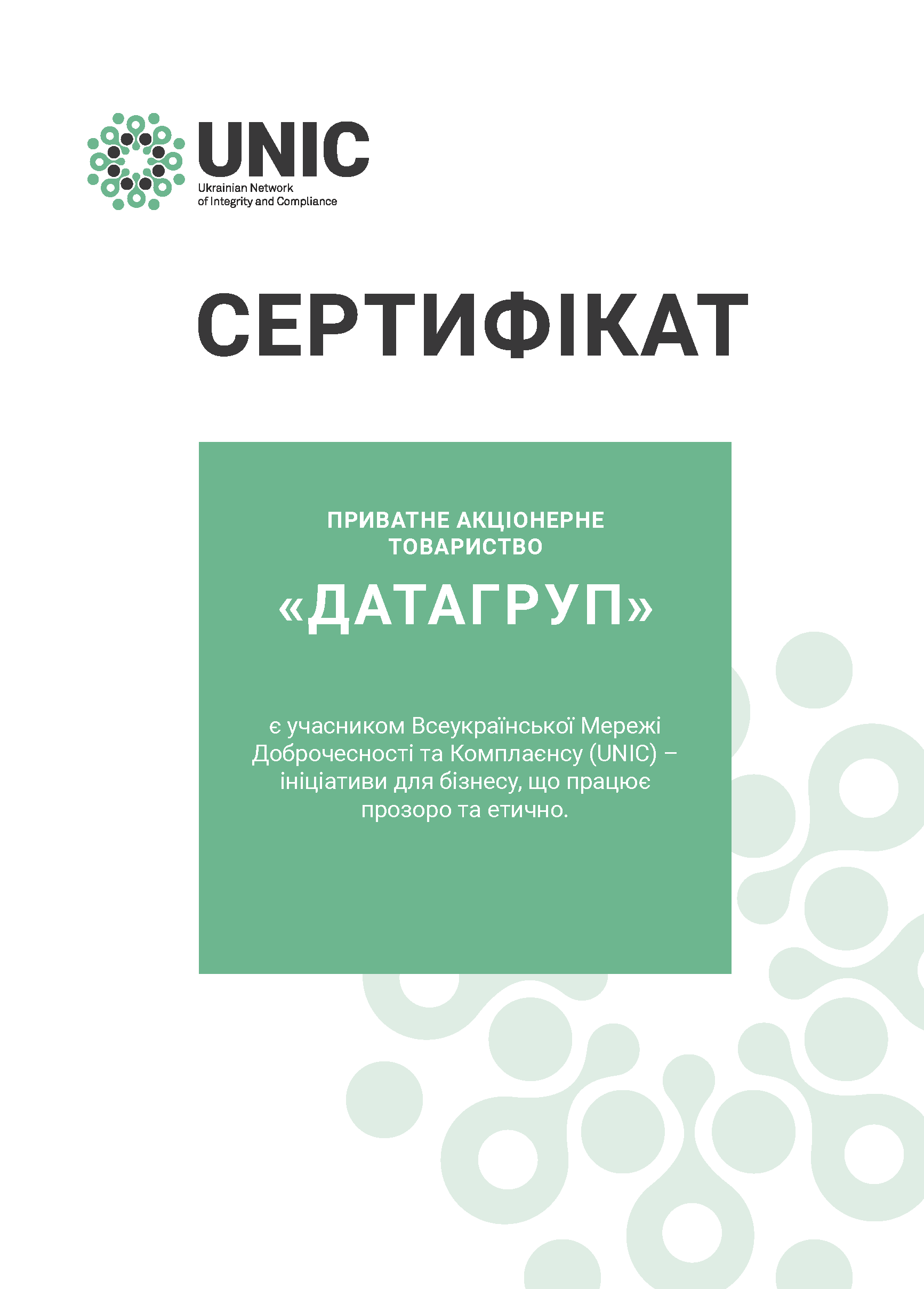 Corruption prevention and countering hotline "YOUR VOICE":
compliance@datagroup.ua