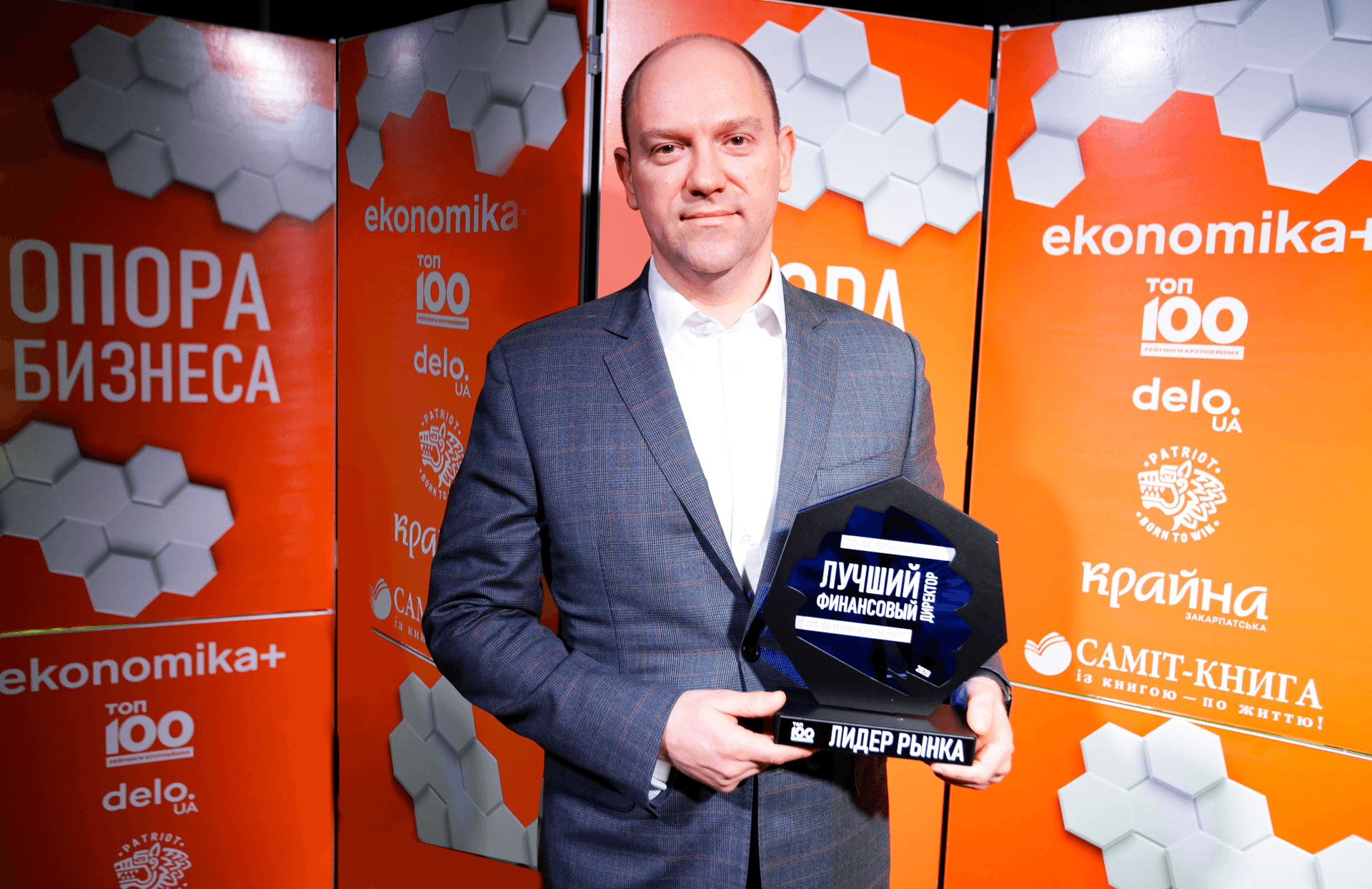 On January 29 the best financial directors of Ukraine were awarded within the framework of the event the 'Finance. Business support". It was held by the editorial board of the magazine "Top 100. Ratings of the largest ones" and multidisciplinary business media bureau Ekonomika+. The list of nominees included the financial directors of 74 the most successful Ukrainian companies based on revenues in 2018, shortlisted to the top 15 by the jury. Datagroup CFO Vadym Kuntsevych made it to the top 10 CFOs of Ukraine.
"This award and the highest score from financial market experts is another confirmation of successful work of our entire team», – commented Vadym Kuntsevych, Datagroup CFO. However, he noted that the one should be able to manage the company in feast and famine times. Even if the company is all right, don't relax and think it is forever because in this case you won't notice the backlog of competitors, market, technology and client requirements. We must be sensitive to feel which products our consumer will need tomorrow to understand where you should invest today.
Moderator highlighted that the final list of winners was influenced by experts, among whom were representatives of recruiting companies and international organizations specializing in the search and assessment of senior executives (80%), as well as the choice of the editorial board of Top 100 magazine (20%). The most promising banks, insurance and legal companies of Ukraine were also recognized at the event.
"Top 100. Ratings of the largest ones" is a series of respected and independent ratings of various segments of the Ukrainian market. The magazine is published since 1999, and for 20 years of its existence it has gained the trust of the Ukrainian business environment.