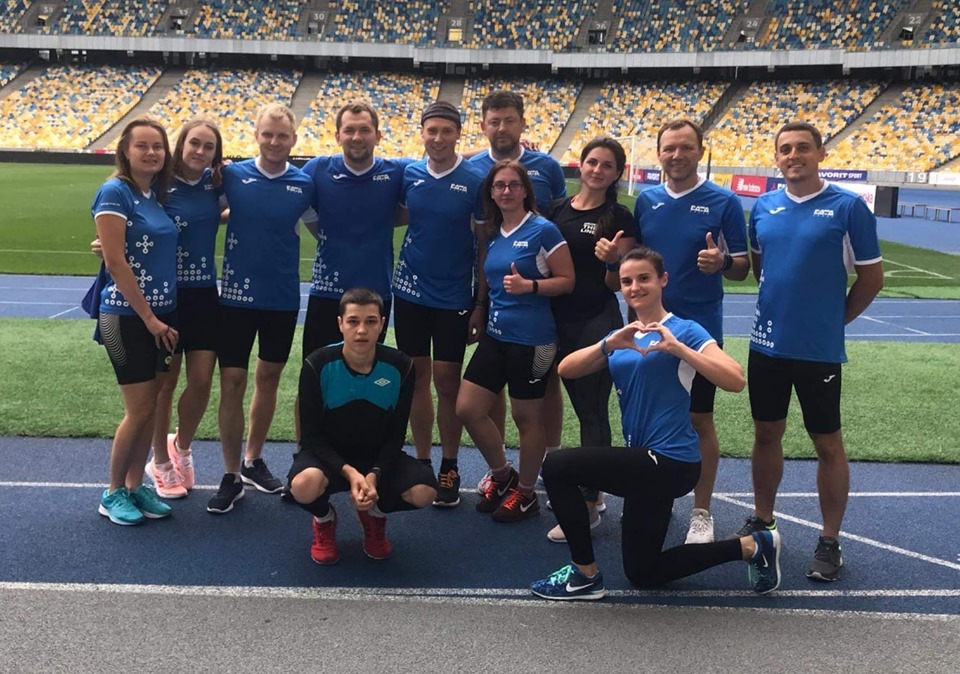 RUN UKRAINE, which successfully hosts the country's largest sports events (NOVA POSHTA KYIV HALF MARATHON, Half Marathon INTERPIPE Dnipro, Wizz Air Kyiv City Marathon), invited Alina Kompanets, Chief Marketing Officer of Datagroup to talk about a sporting and charitable project DataHeart within Breakfast Talks About Sport, which took place in Kyiv recently.
"I am very pleased that our experience is of interest to the community that develops the sport. We are ready to tell about the development of DataHeart, which inspired employees to make sport part of their lives and united them around the charity. The main goal of our project is to help children with heart defects and attract as many as possible people to sports. Thanks to our common efforts heart surgeries have already been done to four children and we're not going to stop there. We can already share experience on how to make sports and charity part of the DNA of the company, which KPIs can be used and how to track them, how to motivate and encourage the team to new achievements. I hope that sport and charity will be spread among employees of other companies and that as many partners and friends as possible will join our initiative. We invite all companies of Ukraine to join the project — we will assist you to join to saving of children's hearts," – says Alina Kompanets, Chief Marketing Officer of Datagroup.
DataHeart: Sports for Life project, launched at the beginning of the year, is gaining momentum and is growing. Currently, almost 300 employees of the company practice sports and register their trainings. For each registered training company transfers funds to charity – these funds are used to finance heart operations for children of families who are unable to pay for them on their own. Any employee of the company cannot only train, but also to transfer funds to charity yourself. From the start of the project we have managed to raise 327 000 UAH and save four children's hearts. Currently, companies that want to develop a culture of sport and charity themselves project can also join the project. A convenient form of training registration has been created for employees of the project partners, and Datagroup will provide transparent reporting on all training sessions to provide the opportunity for each partner to transfer funds to charity. Join the sport for life!