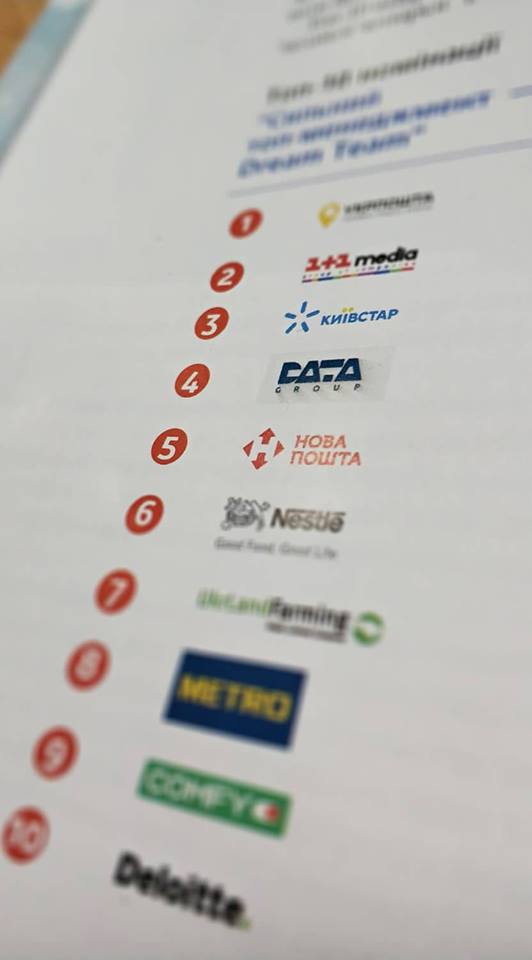 These are the results of "Business HReformation 2018. The best employers of Ukraine" rating , ranked by "Business" magazine in associacion with HRForum. "Business" has been rating the best employers in the country for the fourth year in a row.
Top 5 rankings in "Strong top management — Dream Team" the category include the management teams of such companies as Ukrposhta, 1+1 media, Kyivstar, Datagroup, Nova Poshta. The main criterion for nomination was the presence of a strong top Manager or team of managers with whom candidates would like to work.
Datagroup, headed by CEO Mikhail Shelemba took fourth place. "We first entered the top-5 ranking, and I am glad that the efforts that have been made by our team, resonate with our colleagues, competitors, experts and potential employees», — says CEO of Datagroup.
Expert council, that has acessed candidates, included representatives of leading companies from various industries, heads of recruitment agencies, HR specialists, representatives of industrial associations. The experts answered questions of a specially designed questionnaire where they could choose among 178 companies, pre-screened Business and HRForum, and add new nominees.