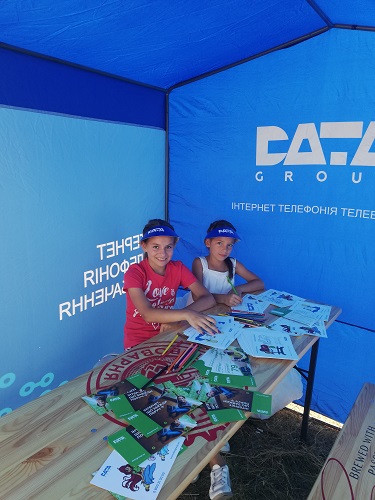 "Datagroup" for the second consecutive year supports one of the most energetic events of the summer – music festival Piviha-Fest. This year the festival was held from 5 to 7 July is traditionally a scenic location in Poltava region – on the mountain Pepeha. It was a true celebration of extreme music: 10 hectares with different locations for children and adults, a large food area and a stage on which for three days made celebrity guests – The Hardkiss, Onuka, Vanotek and other less popular but no less energetic group.
during the three days the festival guests could upload their self, follow the updating information on the pages in social networks and to share impressions with your friends thanks Pivicha Prostir and access to the Internet, which provided free Wi-Fi zone from "Datagroup". In addition, the company provided Internet for the online broadcast of the festival.
Guests actively rested, enjoyed great music, open air – parties and master classes, and participated in contests. The winners received gift certificates on the Internet from "Datagroup", branded mugs and a blanket-pillow.
"Datagroup" and future plans to support youth music events, providing access to the Internet and making communication for guests and participants comfortable.