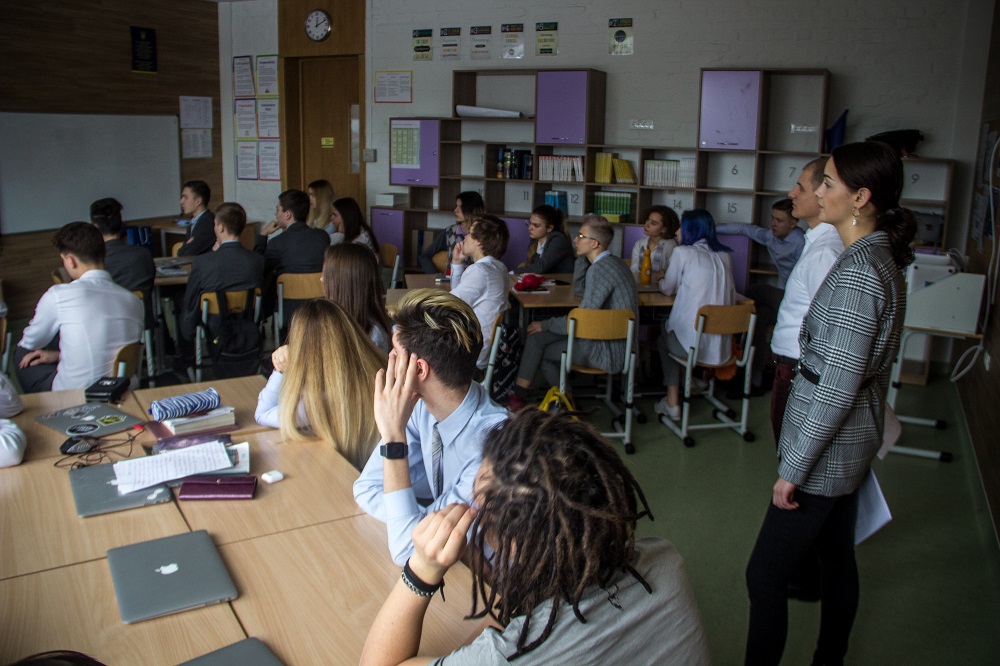 On February 5-th #STOP_SEXтинг campaig was held in schools across the country in the framework of international Safer Internet Day. Especially for this event team of Commissioner President of Ukraine on the rights of children along with the Department of Police in Kyiv, "Ranok" publishing house and with support from partner "Datagroup" created the program of a school lesson on the topic of protection of adolescents from sexual risk in the Internet "Intimate selfie on the Internet — just a joke or a dangerous risk?".
The lesson was held in almost all educational institutions of the country, because, according to the statistics, 16 % of the world's children send their intimate photos to friends in the network (about half a million Ukrainian children)*. The phenomenon of sharing intimate photos on the network is called "sexting". By sending their intimate photos, children put themselves at risk of the spread of these materials on the network, which leads to cyberbullying and harassment in school. However, more and more children are suffering from online grooming-intimate photos extortion and blackmail.
"The purpose of the lesson is to form the Ukrainian students ideas about risks on the Internet, associated with sending of private intimate photos. In developing of this lesson, we did an analysis of best international programs and experience of preventive information campaigns on the topic of online risks, held talks with European organizations and received a license for the transfer, adaptation and useing videos of their information campaign in our lesson. With these materials teachers can help teachers to talk about such risks to children. It is important that after the lessons pupils will understand the content of concepts such as "sexting" and "online grooming". And most importantly – they will know how to act and where to get help in case of getting into a similar situation», – explains Anastasia Dyakova, a national expert on the protection of children from violence, which the Plenipotentiary of the President of Ukraine for children's rights.
Director of information security of "Datagroup" Alexander Prikhodko, along with Anastasia held a lesson for students of Kyiv Novopechersk school.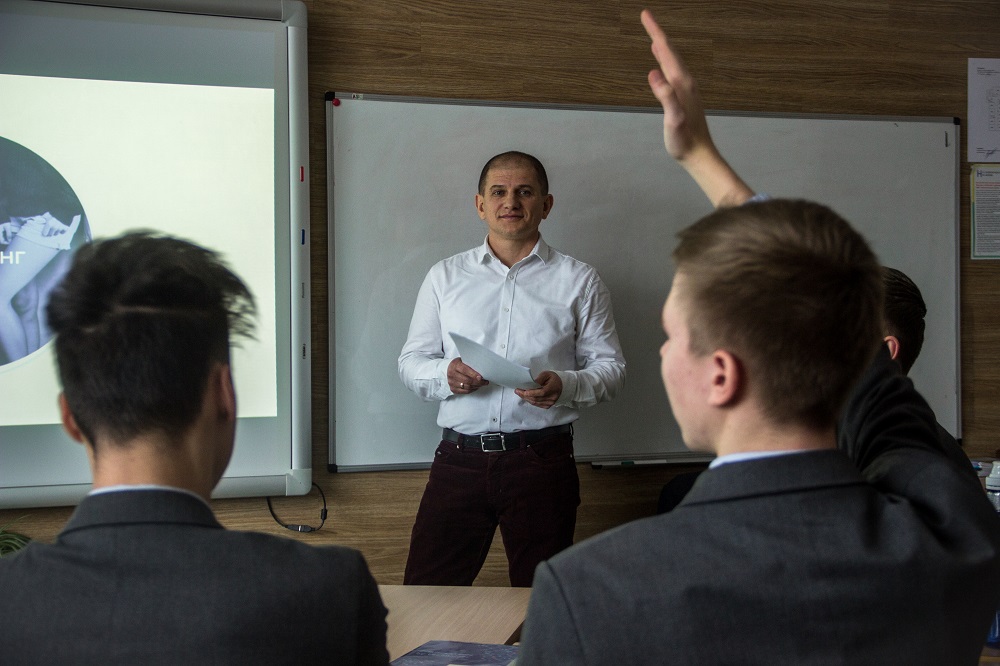 "it is difficult to imagine the life of modern young people without Internet use. For children and adolescents it is the main tool of communication, education, entertainment etc. Often they are much more agile in it then us, but for lack of life experience may underestimate the existing threats. Our task as parents is to explain in simple words about real dangers in the network. This is usually enough to protect the child. That is why, as a socially responsible company, we support this initiative», – says Alexander Prikhodko, director of information security of "Datagroup".
*A study of National community in the UK for the prevention of cruelty to children suggests that 16 % of the world's children send their intimate photos. In Ukraine today 3  058  630 children aged 11 to 18 years, which is about half a million children send their intimate photos. Of them, a child sends pictures to friends, and one third shares these materials with the people with whom they communicate on the internet only. From January 2017 to June 2018 on the children's hotline in Ukraine turned 2 627 children on issues to sexting and 1 047 children suffered from online grooming.