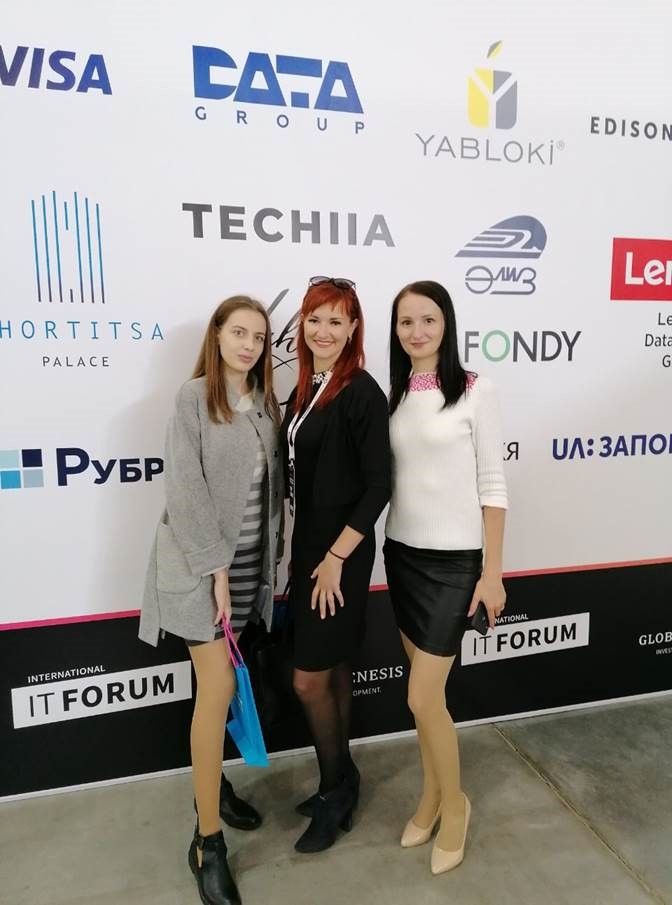 on September 27 in Zaporizhzhya took place the International IT Forum 2019 – an international event with the support of the Office of the President of Ukraine, which gathered experts and speakers in the field of innovation and IT, representatives of government and business. At the opening ceremony were also made by Vice-Prem'er-the Minister for the digital transformation of Ukraine Mikhail Fedorov, who introduced the brand "the Government in the smartphone".
the forum her experience of creating a successful business shared by the speakers of the world level, as well as famous Ukrainian businessmen. Traditionally worked ekspozona huge (2000 sq m), which presented more than 50 companies of Ukraine and the world with their development of robotics, drone technology, artificial intelligence, augmented and virtual reality software for business, security of life and property. The event was attended by over 10 thousand people.
"Datagroup" provided a high quality online event, this'communications, but the company also provided Internet for the online broadcast of the forum.
"International IT Forum 2019 is one of the biggest events in Kiev, where on one platform to share their experience and innovative engineering, the world's leading companies, successful businessmen, developers and the like. Company «Datagroup", on the one hand, investing in its own innovation, on the other – in promising technological projects and products. Therefore, the partnership of such activities – it's a great opportunity to keep track of innovations in the market, meeting with our partners and customers", – says Yulia Borovik, the head of Zaporizhzhya regional officesa.
organizer of the International IT Forum 2019 is a group of companies Global Genesis, created in 2017 Arthur Harlana. Its activities are focused on the development of the business environment of the region, promoting small and medium-sized business, investing in innovative projects and the development of alternative image Zaporozhye, not Wops'knitted with the industry, and based on the disclosure potential in the field of information technologies and innovations.