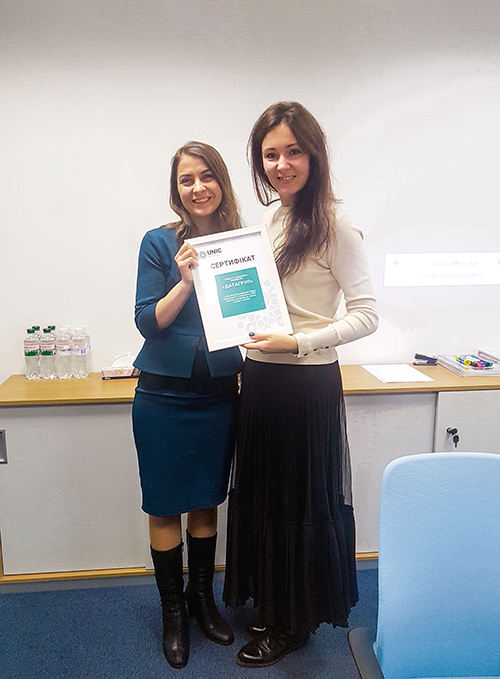 At the beginning of the year Datagroup joined the all-Ukrainian Network of Integrity and Compliance (UNIC). Membership in the network demonstrates the company's commitment to implement high standards of compliance and transparency of business.
"We fully support the principles of the network and are proud to have joined this organization. It is an effective platform to promote the ideas of responsible business and the implementation of the principles of integrity and openness. Compliance is a system, procedure and, the most important, the business culture, which helps to achieve the main goal of our company – effective transparent business, which meets all national and international norms and ethical standards" – focuses Marianna Rozumna, Director of the legal and compliance department of the company.
All-Ukrainian network of integrity and compliance (UNIC) is an initiative for a business that seeks to work transparently. UNIC was launched by the Business Ombudsman Council, with the support of the European Bank for reconstruction and development and the Organization for economic cooperation and development. The purpose of the Network is to promote ethical and responsible business practices.
Членство в UNIC значно підвищує рівень довіри до нашої компанії серед потенційних та існуючих українських партнерів.
The Companies – network members agree to maintain good business reputation and constantly improve their own standards of compliance in accordance with the best international practices. There are more than 50 Ukrainian and international companies in the network.
UNIC membership significantly increases the level of confidence to our company among potential and existing Ukrainian partners.