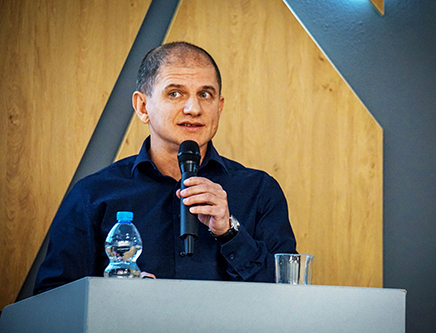 26 November, representatives of "Datagroup" held a seminar which presented the new services of the company – DataProtect.
"DataProtect – it is a solution which provides protection of data channels and all components of IT infrastructure from known and unknown threats, as well as the integration and automation of all security systems with a single console for monitoring and intelligence" – Alexander Prikhodko, Director of information security "Datagroup". The main task DataProtect – operational threats counteraction.
within this service, customers can choose different security modules and services, namely:
a Secure site to access the Internet.
SOC (Security Operations Center).
Protection against DDoS attacks.
securing web applications.
email security.
Protection of data channels.
Protection telephony.
infrastructure Audit.
Outsourcing information security systems.
Scanning for vulnerabilities.
penetration Testing.
PCI DSS service provider.
ISO 27001 – provider.
Also during the speech, Alexander also spoke about the core DataProtect – Security Operations Center, which is built on the Splunk SIEM, and what's new in Secure node to access the Internet, namely: cleaning the Internet traffic from malicious code, protection against of network attacks, blocking malicious sites and sites by categories, control over the use of the company software, control access to web resources, powerful Analytics monitoring and notification of is incidents. These services will be available to corporate customers in December of this year.
the Event was attended by over 100 representatives of Ukrainian and international companies, as well as representatives of the public sector.