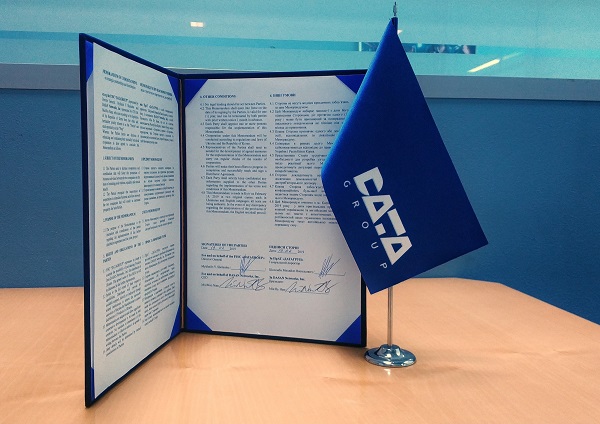 On February 19th at the head office of Datagroup, the President of the DASAN Networks Inc. company Mr. Nam Min Woo and CEO of Datagroup Michael Shelemba held a meeting. Representatives of the companies discussed cooperation prospects and signed a Memorandum about the possible purchase of special telecommunications equipment to ensure plan of development and expansion of the distribution of products in Ukraine.
About the DASAN Networks Inc. company.
DASAN Networks, was launched in 1993 and became a supplier of network solutions No. 1 in Korea, which helped the country to become an influential global IT player due to the high quality products and services. The company is constantly expanding and provides advanced network solutions worldwide, including Japan. Main customers of DASAN Networks are SoftBank in Japan, Taiwan Chunghwa Telecom, Viettel in'Nam, KT Corporation, Internet services provider SK Broadband, the Korean company LG U+ and other global telecom-operators. To meet the needs of Telecom operators, DASAN Networks is continually investing in the work of the p'yati R&D centres worldwide, providing network solutions for Telecom services and IoT in business, government and military sectors, schools, tourism and transport.