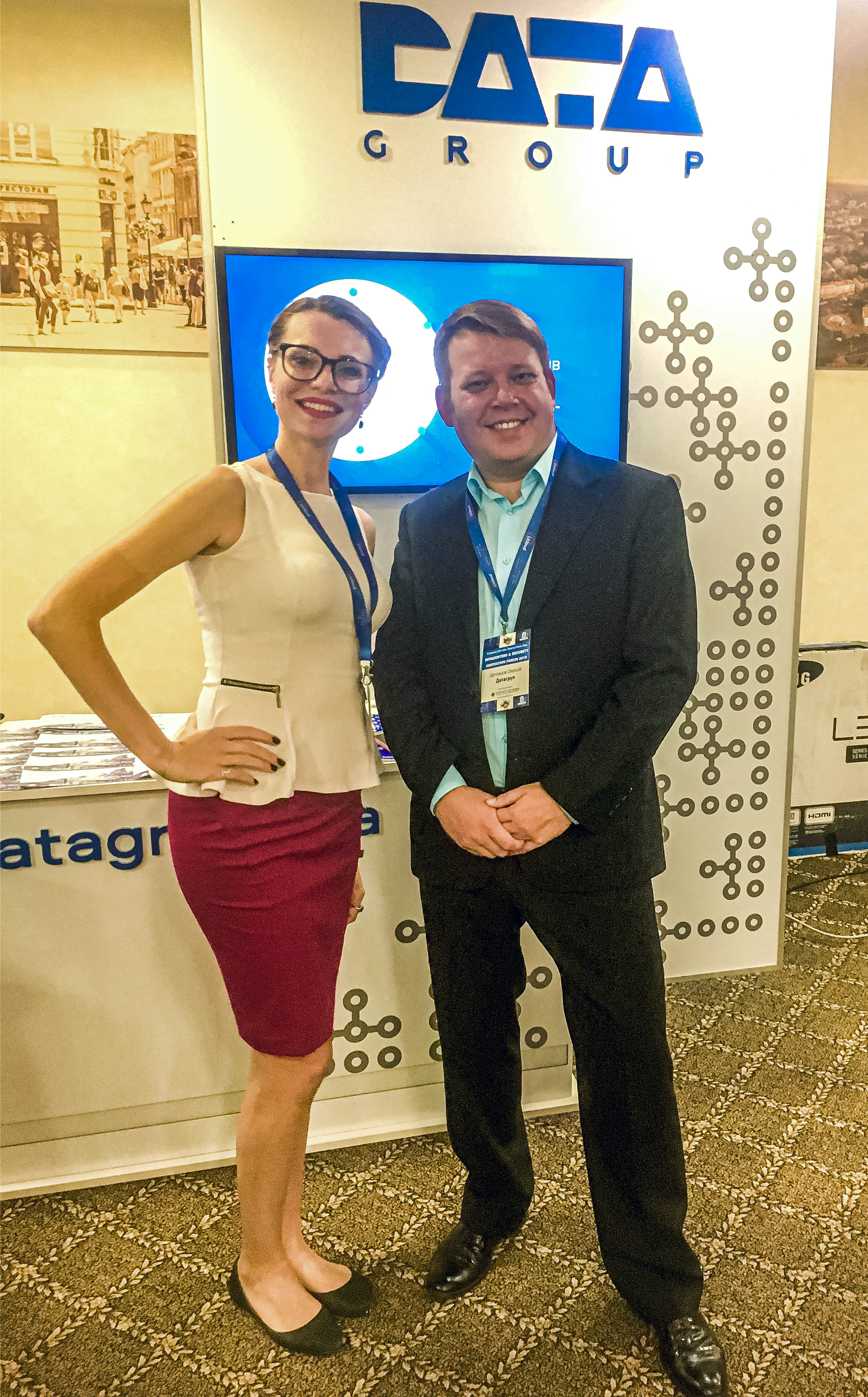 12 September in Kiev hosted Datacenters & Security Innovation Forum 2019. Company «Datagroup" for several years, is the Telecom partner of the forum. This year, the event'brings together about 200 representatives of leading Ukrainian and international companies in the corporate sector of the country.
On the forum a presentation was made by Alexey Muzychenko, Deputy Director of the Department of cloud and ICT services. Alex began his presentation by telling that the world's increasing number of cyber threats: for example, for the last 6 months of 2019 happened more than 4 million of DDos-attacks, and their frequency increased by 39 %. However, he noted that attacks intensified with increasing number of network-connected IoT devices (7.7 million every day). According to the company NetScout Arbor, during the assessment of the risks from DDos attacks, also significantly increased the number of respondents (from 38% to 50%) who recognised the real threats and negative consequences for business.
In his report he also spoke about the service of the company DataProtect, which helps to protect the IT infrastructure from various caricamento. This group of services with a single management and Analytics, which protects from a wide range of it threats and provides effective protection of all components of both virtual and physical infrastructure located in the cloud and on-premises.
"the Central element of the services DataProtect is a SOC (Security Operations Center) that consolidates events from many sources, performs some analysis and alert officers about incidents IT security or other events. Based on the data center staff will conduct an investigation, take measures, develop recommendations to eliminate the possibility of recurrence of events and thus minimize the loss to business», – said Alex.
These services for 2.5 years was successfully tested in "Datagroup". With DataProtect, the company can protect your business from various threats and identify weaknesses in Cersanit infrastructure of the client.