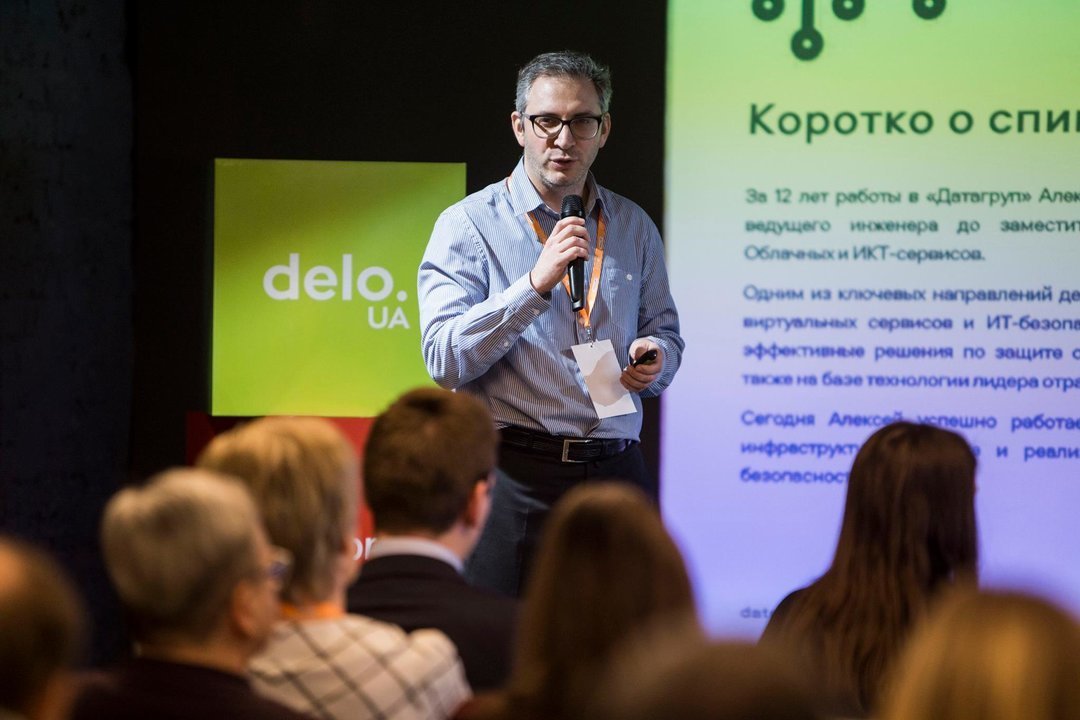 Datagroup supported the II annual conference "CyberSafe.next: protection of the state and business", held on February 23, Rehab. During the event Alexey Muzychenko, Deputy Director of the Department of cloud and ICT services, spoke about life hacks for the protection of online business. The meeting brought together representatives of the public sector, heads of leading financial and insurance companies, as well as authoritative experts in the field of information security.
Experts and specialists came to the conclusion that cyber attacks become more pervasive and dangerous. Alex said that from 2016 to 2017, the number of attacks on Web applications have increased by 22%. Also increased their complexity. Increasingly used multivector attack when the attacker uses different types of attacks and continually replaces one by the other.
Our expert noted that when there is a DDoS attack, its elimination takes a lot of time and money. The only solution is to prevent them. In dealing with DDoS attacks is the only life hack –time to turn to professionals.
Datagroup offers its corporate clients, small and medium business award decision concerning the protection of the network traffic from DDos attacks, developed by industry leader Arbor Networks. It is based on the analysis of the behavior of the traffic and by providing multi-tiered filtering protects within 10 minutes after the start of the service.