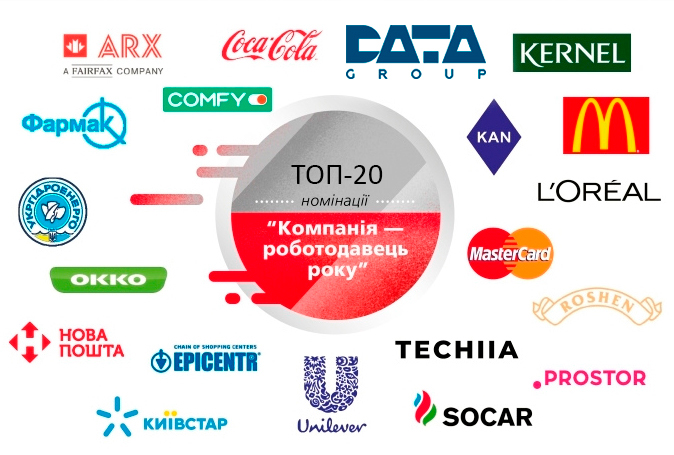 A month-long online voting for the most attractive employers in the country was held by the "Business" magazine. It was asked to evaluate the brands of almost 200 companies from various sectors: construction and agrobusiness, financial sector and consulting, FMCG, industry, retail, telecommunications and IT.
"Datagroup" was named among the top 20 best companies in the category "Employer of the year".
"Datagroup" is one of the leading telecommunications company in Ukraine. Last three years were marked by active development and transformation. Herewith we constantly invest into personal and professional growth of our employees. "Datagroup's" strengths as an employer are stability, openness, honesty and social protection of the employees, providing opportunities for development and participation in social projects and initiatives", — said Irina Kalinichenko, HR Director of "Datagroup".
Irina also noted that the company actively invests in training and development of its staff, including managerial trainings. In addition, the changes in approaches to work organization and transformation of corporate culture had their positive influence on the nature of personnel management.
"We want to form a team of caring, committed and proactive employees who are not afraid of change and strive to make our company its own best version. I am happy to admit that we have succeeded as we have launched several projects, inspired by our employees" — says Irina Kalinichenko.
The Expert Council responsible for the rating included representatives of leading companies from various industries, heads of recruitment agencies, HR specialists and representatives of industrial associations. The experts filled in a specially designed questionnaire where they could choose among 200 companies, shortlisted by "Business" and HRForum.