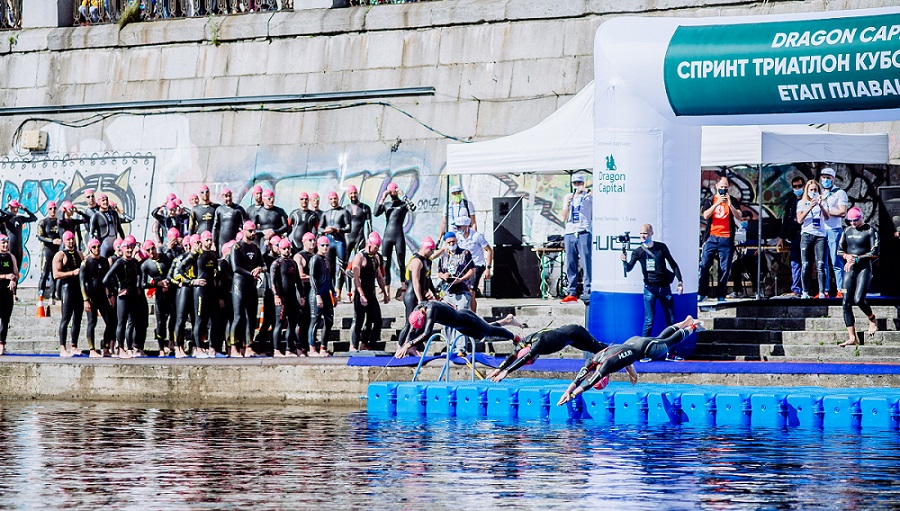 The organizer of the series of triathlon starts Triathlon Ukraine and the all-Ukrainian communication operator for business and home Datagroup announces cooperation within three starts in 2021 and launch a new cup for top managers of companies – Datagroup CEO Tri Cup.
The competition will take place within the following events:
• May 23 - DRAGON CAPITAL SPRINT TRIATHLON KYIV CUP - 2021
• July 4 - DRAGON CAPITAL OLYMPIC TRIATHLON KYIV CUP - 2021
• July 25 - DRAGON CAPITAL 70.3 TRIATHLON KYIV CUP - 2021,
based on the results of which the fastest top managers and business owners will be determined - 1st, 2nd, 3rd places among women and men.
"We are pleased to become an official partner of this bright series of sporting events in Kyiv. For several years in a row, our company has been supporting the promotion of sports both in Ukraine in general and in the corporate sector in particular. This year, together with Triathlon Ukraine within Sprint, Olympic, 70.3 we launched the CEO Cup (Datagroup CEO TRI CUP), created for participants in the category "Top Management / Business Owners". The Cup is designed to unite active Ukrainian top management and promote the networking of leaders of companies that develop business in Ukraine and implement a healthy and active lifestyle in the company's corporate culture," said Mykhailo Shelemba, CEO of Datagroup.
"Developing a triathlon series, we are interested in creating an event format that will be interesting for both professional athletes and amateurs. I am sincerely happy that Datagroup has joined the triathlon series as an official partner. Together we will be able to create a great collaboration. Datagroup CEO Tri Cup is a product focused on amateurs, on the top management of companies. Our goal is to gather all the triathlon top management in Ukraine and talk about the success of these people and how sport helps them to be who they are today. Healthy sports culture in companies usually starts from Top management, so the cup as a platform for such networking is our opportunity to promote triathlon and sports in general," – commented General Manager of Triathlon Ukraine Dmitry Chernitsky.
To participate in the cup, you must specify "top manager or business owner" during the registration in the "profession" category and finish at the full distance of one of the events (Sprint, Olympic or 70.3).
The award ceremony will take place on July 25 after the final stage of the series.