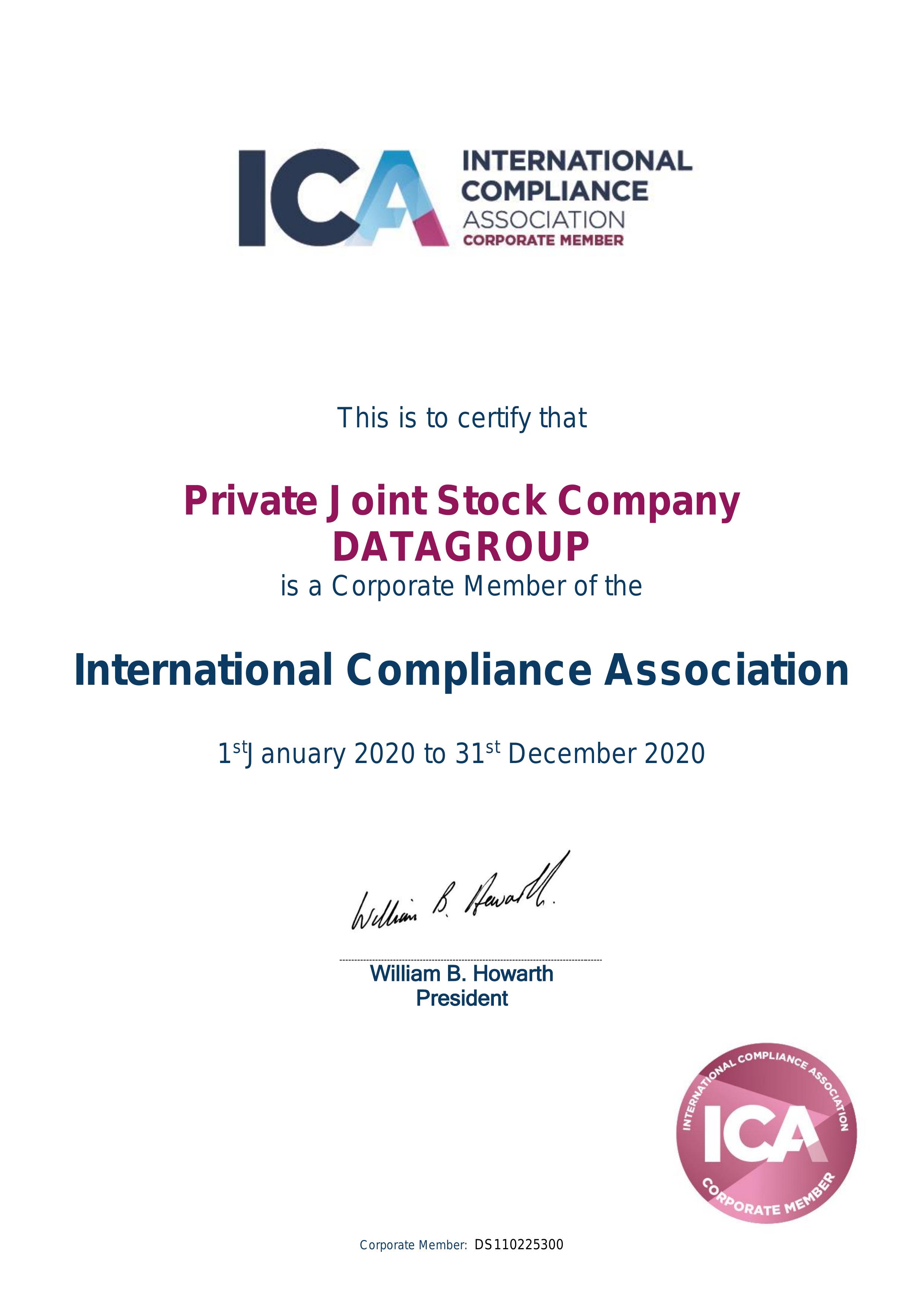 This year Datagroup joined International Compliance Association (ICA) with the headquarters in the UK.
Membership in the Association demonstrates the company's commitment to the highest standards of practice and ethical behavior and affirms the international reputation of Datagroup as a responsible Telecom operator.
"We fully share and appreciate the ideas of ICA and are ready to cooperate towards the development and implementation of best practices of the compliance across all business processes», – says Artem Tomash, compliance officer, head of compliance unit of the legal and compliance department of the company.
"In our business activities we adhere to the principles of honesty, openness and transparency, because we believe that only through such business principles it is possible to maintain an impeccable reputation and be a leader on the Telecom market», – adds Marianna Rozumna, Director of the legal and compliance department of the company.
International Compliance Association (ICA) is one of the leading international organizations bringing together professionals of this industry. ICA's members represent more than 150 countries, and it has regional offices in London, Dubai, Singapore, Malaysia, Hong Kong.
ICA Membership significantly increases the level of trust to our company among potential and existing partners, both Ukrainian and international, as it confirms the compliance of company policy with international standards in the field of compliance. In addition, ICA has a strong information base regarding the implementation of effective compliance risk management, improvement of the standards of conduct at the market, management of the conflicts of interests and fair treatment of customers. Professional development of our employees in these areas will help to make the business more transparent, successful and effective.