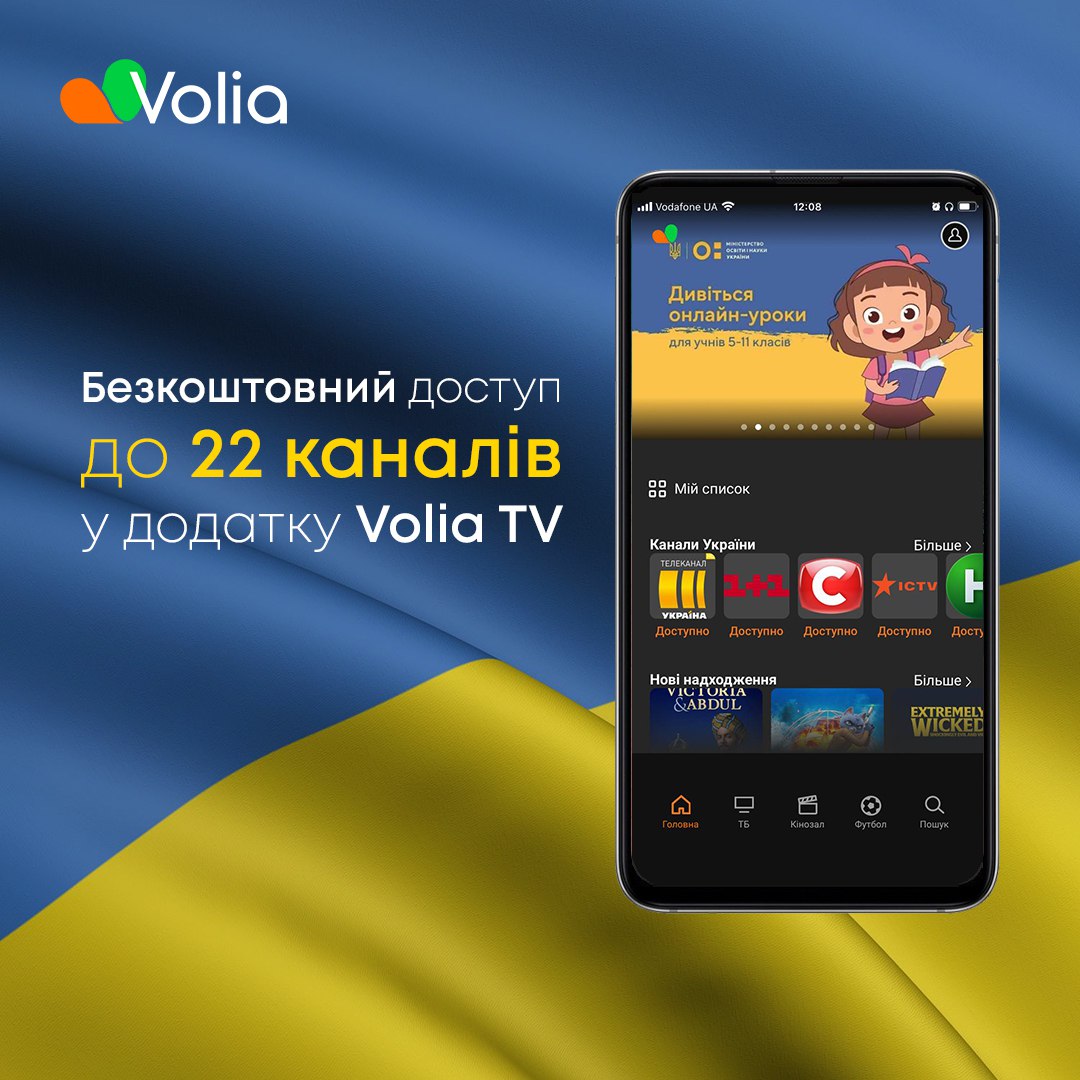 In this difficult period for our country, access to news and information is extremely important. That is why Datagroup-Volia decided to open access to most information channels for all Ukrainians through the VoliaTV application, via smartphones and tablets.
Currently, access to 22 TV channels is already open: 1 + 1, STB, ICTV, New Channel, Inter, Ukraine, Ukraine 24, UNIAN, TET, 2 + 2, K1, K2, HTH, M1, M2, Curlers, Plus Plus, OCE, Mega, Enter - film, Pixel, Zoom. You can get free access to these channels simply by downloading the VoliaTV application from your smartphone or tablet, no additional registration is required.
"It is now vital for Ukrainians to have comprehensive information about the course of hostilities and, for example, the location of the nearest bomb shelter or the organization of" green corridors ", so we decided to open access to this information to all our compatriots. Also, in such a difficult time, sometimes it is necessary to distract yourself a little or calm the child. That's why there are several film and music channels on the list of open channels. "
How to watch channels:
Download the Volia TV app for iOS or Android
Find the carousel of channels called "Ukrainian Channels" right under the main banner
Choose a channel and watch for free
Volia will try to further expand the list of free channels and platforms on which they will be available.
Everything will be Ukraine!