Optimization of operating expenses
IT infrastructure
Design, building and support of IT infrastructure is an opportunity to improve business performance by reducing maintenance costs of your it systems.
Experts of "Datagroup" can implement
building or upgrading of network's topology
selection of hardware solutions to suit your needs
maintenance of operating systems (Unix-based) configuration of services: WEB (Apache, nginx), Proxy (squid), Mail (Roundcube, Dovecot, Exim), database (MySQL, PostgreSQL) etc
installing and setting up monitoring systems on your resources
transformation and optimization of your IT infrastructure in case of moving
Thanks to our service, you can easily change the number of services depending on your business needs. We will help you to implement your company's new services to reorganize your IT infrastructure and save your time, expenses and efforts on recruitment, training and development of relevant personnel.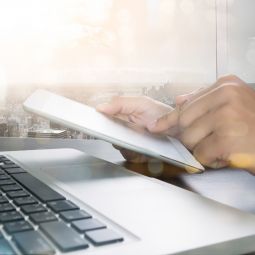 More than 40 telecommunication licenses
More than 100 telecommunication services for business and residential use
A full range of services in more than
90 Ukrainian cities and towns
Over 20 years of experience on the Ukrainian telecommunication market