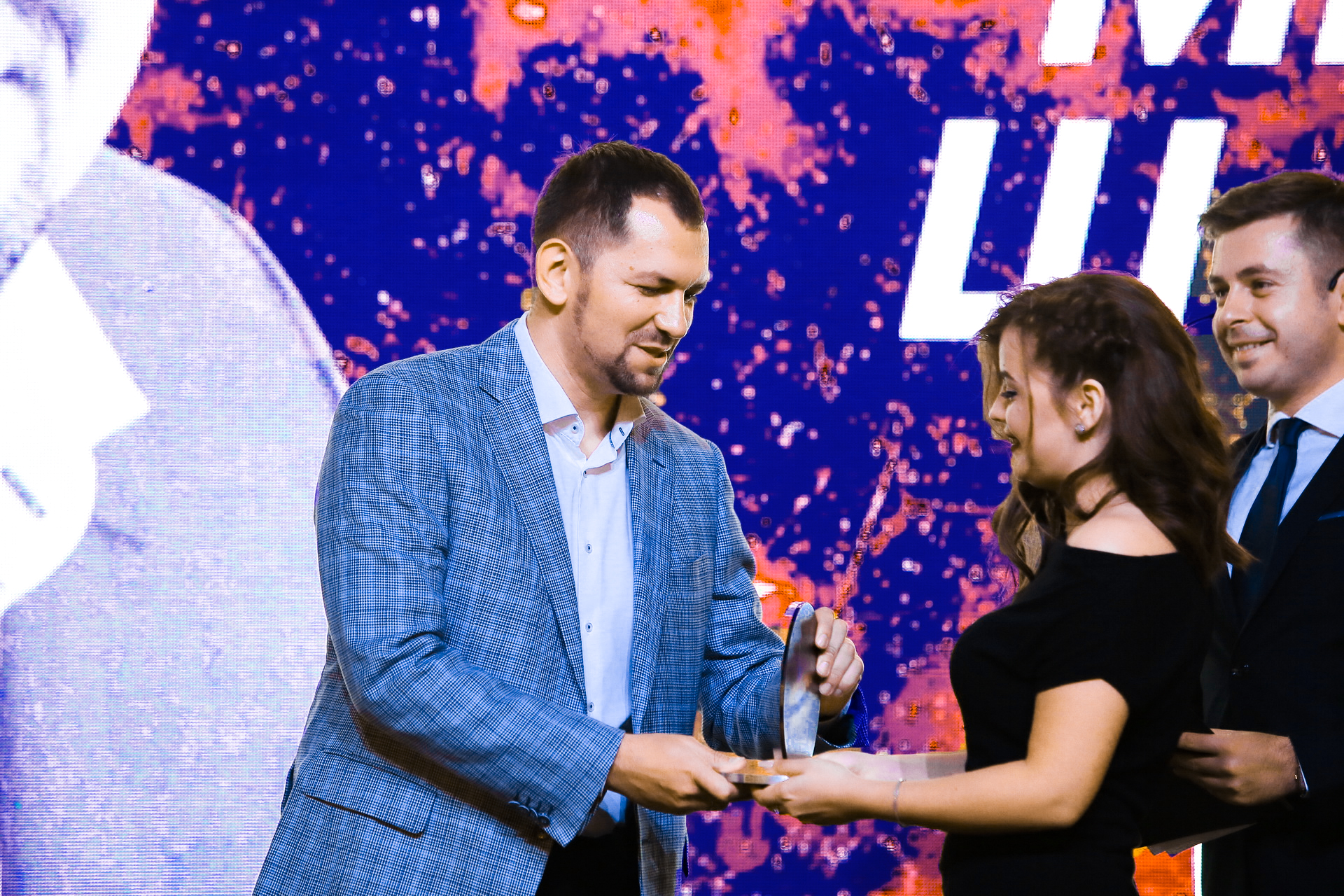 October 4 in the framework of the Business Wisdom Summit 2019 the ceremony of awarding the most effective managers of Ukraine. Michael Shelemba, SEO "Datagroup", has entered the top 5 best managers of Ukraine according to the magazine "TOP 100".
In the short-list includes more than 100 CEOS of the largest manufacturing and service companies in Ukraine by revenue in 2018. The winners were determined through online voting and polling of subject matter experts who have spent edition business portal delo.ua and the magazine "TOP 100". According to the jury, Michael entered in p'the top five.
in addition, the editors of "TOP 100" said the best managers in specific categories. Within two months, a poll was held among the jury, which included leading HR-specialists of Ukraine, which evaluated the candidates, exposing them scores from 0 to 5. Michael Chilemba won the award for "Emotional leader". It was presented to top managers who, thanks to extraordinary level of emotional intelligence was able to open up their companies to new heights of development.
"These achievements – the result of the work of our entire team, and high score – recognition of our achievements by the business community. I want to thank the team for their support, and clients – for the trust and new projects", – commented Michael Shelembe.
the Rating of "Top 100" for 16 years said the most iconic figures of domestic business and reflects modern trends of the economy. We will remind that last year in the rating of "Top 100. Best top managers of Ukraine" Michael took the 13th place.
TOP 5 rating: