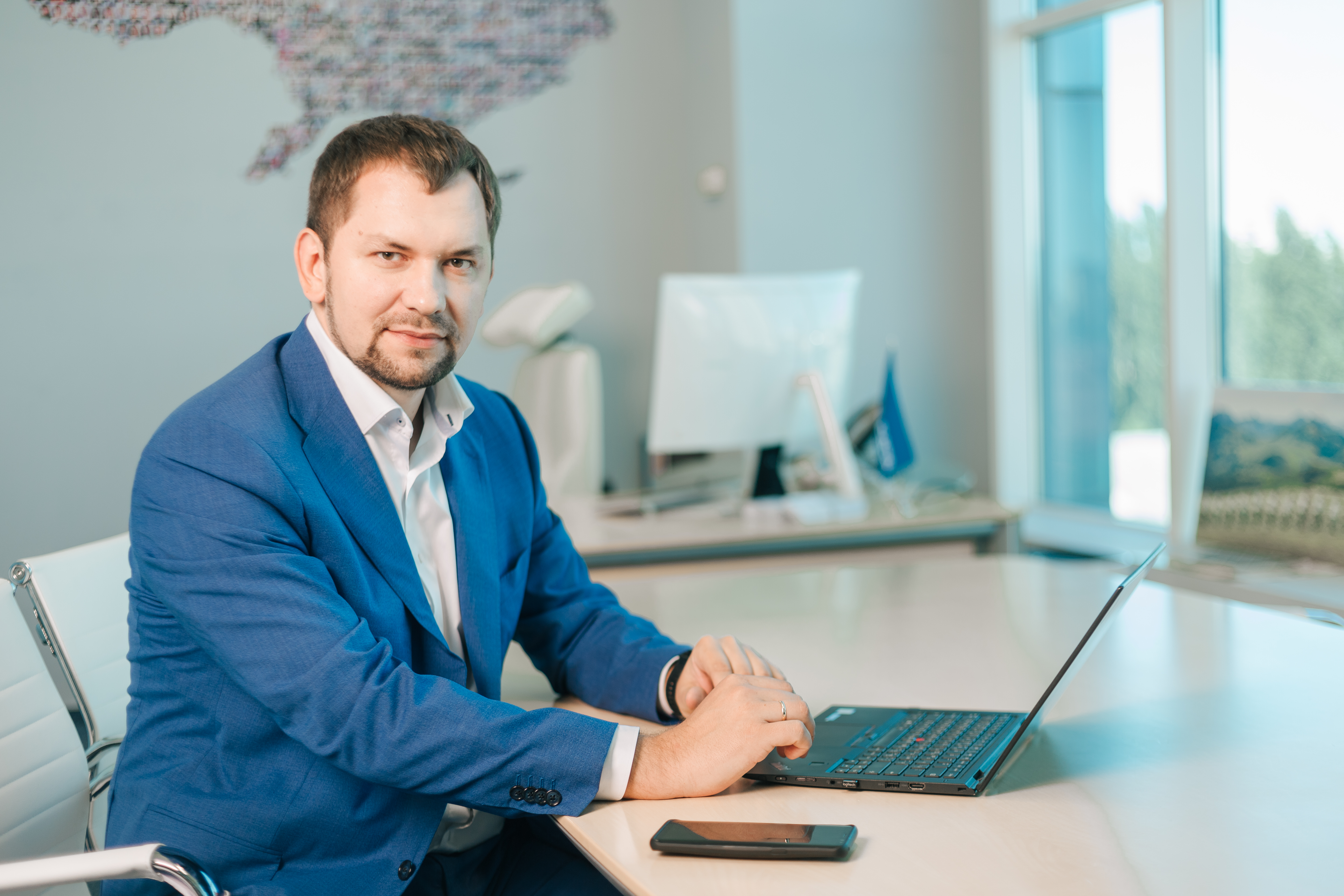 Business portal Delo.ua announced the best managers of Ukraine. In the TOP 20 included the General Director of "Datagroup" Michael Shelemba, finishing in 13th place.
In General, the list includes 300 CEOS of the largest manufacturing and service companies from 19 different industries. The result of each was influenced by three factors: 50% of the evaluation amounted to a return on net sales of the company for 2017, 30 % – assessment of top-managers of profile ten HR experts (according to the criteria of personal, innovation and corporate performance), 20% of the votes of the readers Delo.ua. Michael took 2nd place in the rating of the readers and 3rd – according to HR experts. And was the only representative of the telecommunications market in these rankings.
in addition, Delo.ua highlighted the achievement of six managers, whose work is in 2017-2018 was the most successful. CEO of "Datagroup" was included in the list. Within two years, under the leadership of Michael increased the number of B2B services and has been optimized in the process of connecting new customers. Also managed to reduce prices due to what was saved about 1 million dollars.
"These achievements are the result of the work of our entire team," commented Michael Shelembe.
the Rating "Top-100" for 15 years, defines the most iconic figures of domestic business and reflects modern trends of the economy. We will remind that last year in the rating "TOP-100. Best TOP managers of Ukraine" Mikhail took the 32nd place.
read More about the rankings: https://delo.ua/business/nazvany-300-luchshih-top-menedzherov-ukrainy-345220/
TOP 20 rankings: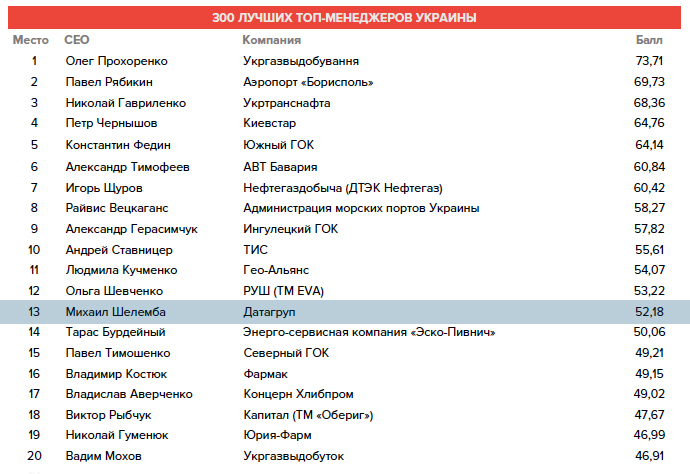 Information from the source.