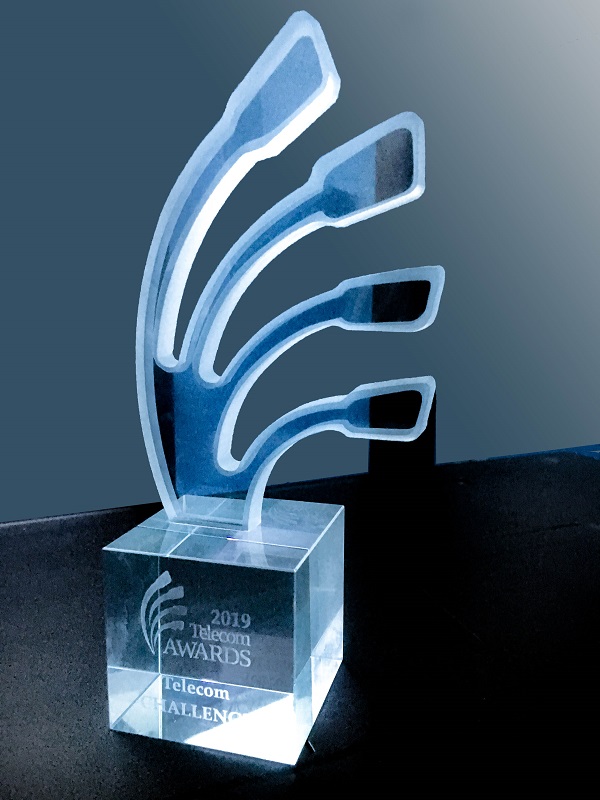 September 7, 2019 community Telecom Ukraine awarded the CEO «Datagroup" Michael Shelembe national Telecom Awards prize – he won first place in the category Telecom Challenge. In this category was estimated by individual members of the telecommunications industry and media of Ukraine for personal achievements in sport, the programmes of personal development, art, travel and the like.
representatives of the expert jury noted that Michael their sporting achievements sets an example for the employees, promoting development-oriented healthy'I and personal growth and corporate culture within the company. In particular, participates in cross country and the marathon, Olympic triathlon. July 21, 2019 Michael took part in the Bosphorus Cross-Continental Swimming Race 2019. Overcoming swim 6,5 km long Strait between Asia and Europe, he received a certificate of an Intercontinental swimmer. Currently Michael is preparing to participate in IRONMAN 70.3 in Turkey – one of the largest sporting competitions in the world.
Michael Shelembe conducting joint training, sports weekends with the staff. Also supported their initiative and founded a sports charity project "DataHeart: sport for life". Thanks to the project, the company is now actively practicing 379 employees and already made p'five successful heart surgeries for children. The project DataHeart also won second place in 2019 Telecom Awards in the category 'Best social project of the year". In total, this award has been nominated 18 projects from leading operators SV'communications and Internet service providers on a national scale – and it was the most competitive nomination!
"I am very pleased to receive this award, and I am grateful to the entire Telecom community for such a high rating. One of my main tasks as CEO is one of continuous improvement and motivate employees to live your life more consciously, to reach their potential. That is why the company was running a sports charity project DataHeart, which inspired employees to make sport part of their lives and United them around the charity", – says CEO «Datagroup" Michael Shelembe.
national prize Telecom Awards – a unique award for the best companies and personalities in the Telecom and media industry from the community Telecom Ukraine. Each year, senior experts evaluate promising and innovative projects, breakthroughs and discoveries, shared the operation of businesses and personal achievements of professionals.
Telecom Ukraine – this is one of the most important industry events in the field of telecommunications, media, and content about'brings together professional associations, public organizations, representatives of national regulators and authorities, industry domestic and international enterprises, international manufacturers and suppliers of modern telecommunications equipment, and other representatives interested in the development of the industry, experience exchange and establishing new partnerships for future cooperation.