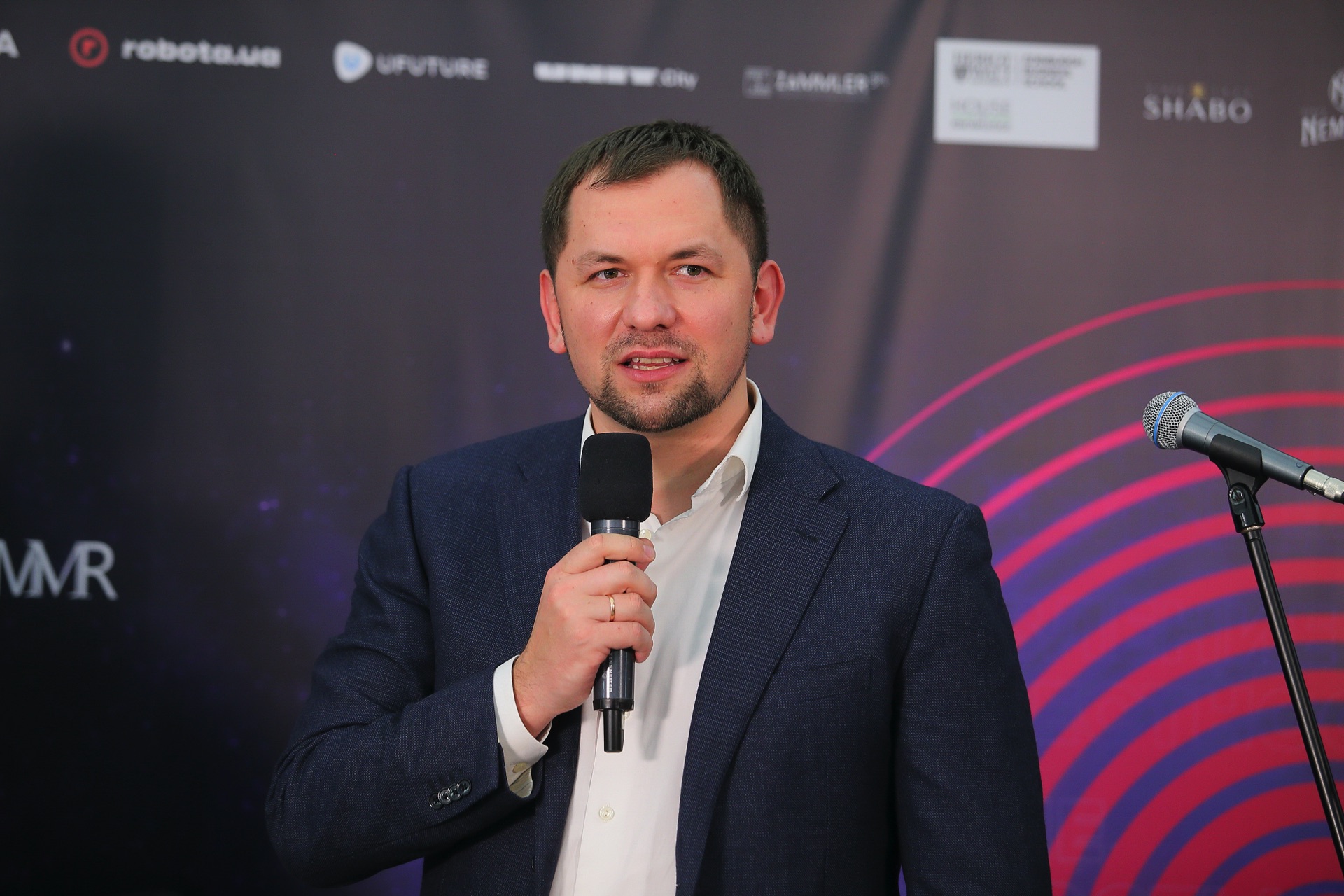 The best managers of the country were awarded at the Business Wisdom Summit organized by the business media bureau ekonomika + and delo.ua portal on November 20. According to the results of the voting of experts from the editorial board "Top-100. Ratings of the largest" and readers of delo.ua Mykhailo Shelemba, CEO of Datagroup, became the first in the national rating of the Best Managers of Ukraine.
The experts chose Mykhailo Shelemba for the successful transformation of the company, the constantly growing business indicators, and the operational efficiency of the company he heads. Mykhailo also initiated and implemented staff development programs, built a strong corporate culture focused on a healthy lifestyle and personal growth. In 2019, Datagroup entered the top 20 best employers in Ukraine.
"This victory is the recognition of the successful work of our entire company and team. Currently, Datagroup demonstrates one of the highest growth rates in the domestic telecommunications services market. In the future, we will continue to invest in the network, implement our ambitious plans to expand and modernize the company's infrastructure, improve service for our customers and further growth of the Datagroup business. I want to thank the team for their support and the clients for their trust and new projects," – commented Mykhailo Shelemba, CEO of Datagroup.
More than 100 managers of the largest production and service companies of Ukraine with the maximum revenue in 2019 made it to rating shortlist. The winners were determined during an online vote and a survey of relevant experts conducted by the editorial boards of the business portal delo.ua and the magazine "Top 100". According to the jury, Mykhailo headed this ranking. In addition, the editors of the magazine "Top 100" awarded the best managers in specific nominations. For two months, a jury of experts from Ukraine's leading reputation managers and headhunters was interviewed. They evaluated the candidates, giving them scores from 0 to 5. Mykhailo Shelemba won the nomination "Leader of Change". Mikhail was named the best anti-crisis manager of the company, who managed to reduce the ratio of net debt to EBIDTA nine times, while ensuring EBIDTA growth by more than 20%.
In addition to top managers of companies from various industries, the event for the first time marked the best managers of the largest state-owned enterprises and GR-managers who help businesses build relationships with the government.
In a solemn atmosphere, the best managers of the country were awarded by the editor-in-chief of the magazine "Top-100. Ratings of the largest" Maxim Birovash. You can read more about the rating at the link.
"Top 100" rating has been celebrating the most significant representatives of domestic business for 17 years and reflects current economic trends. Last year Mykhailo took the 4th place in the general rating "Top-100. The best top managers of Ukraine".