Leader in traffic transit
20 700 km of own DWDM-network
Data transmission
Datagroup is the leader of data transmission in Ukraine. We develop city, intercity and international corporate networks to connect offices, branches and remote warehouses in Ukraine and abroad. We also propose individual solutions for our customers in development of virtual private networks (VPN). Your data is always reliably protected and secured from any external influence.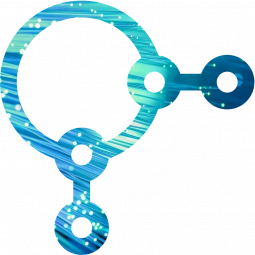 Communication channels ensure the safe and secure transfer of data for all corporate and telecommunication services, along with complete control of their operation. In addition to optical channels, we also offer satellite channels to ensure data transfer anywhere in Ukraine, even in the terms of absence of a centralized power supply. All the data transferred through the channels is confidential and protected, and service stability is documented in an SLA and guaranteed 24/7/365.
Access to processing centers and banking systems ensures reliable and secure communication with the financial operator network, which is needed for operations required to access SWIFТ, the PFTS Ukraine Stock Exchange, the Central Clearing House, National Bank of Ukraine, and other financial institutions. Datagroup also guarantees full compliance with system reliability and security requirements. We operate one of the most extensive networks in Ukraine and offer fast connections of branches, ATMs and financial institutions, a fully-integrated network management cycle, and its round-the-clock monitoring.
Online video broadcasting
Get the widest audience possible involved into your events by using online video broadcasting. Broadcast product presentations, sporting events, conferences, training courses, concerts, and other events to increase loyalty and capture new clients. We develop and lease internet channels at the broadcasting site, arrange online broadcasting for any resource, and provide all the required audio and video equipment (video cameras, microphones, etc.). All you need to do is embed the video player code provided by our experts on the broadcasting resource.
Wi-fi network development
Setting up a Wi-Fi network for corporate and guest access is an excellent way to save money on LAN deployment and increase user loyalty. You are in complete control of the number of simultaneous users, and can also send push notifications, separate corporate and guest networks, and monitor their security.
Redundant communication channels
Customized solutions
More than 40 telecommunication licenses
More than 100 telecommunication services for business and home users
Full-range services in more than
90 Ukrainian cities and towns
Over 19 years of telecommunication experience on the Ukrainian market