For remote work
Looking for flexibility, speed and security when it comes to remote working? If your business is forced to operate remotely – for economic reasons, coronavirus reasons or any other reason – you need an efficient and reliable way to work off-location with colleagues, customers and partners. Datagroup offers telecommunication solutions to connect colleagues working remotely, and increase the efficiency of your business.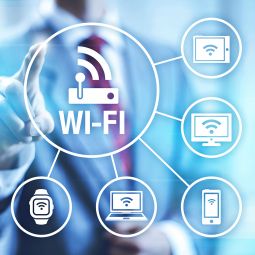 Create, edit and share documents in real-time and take full advantage of Office – the best solution for collaborative work with colleagues and partners.
And thanks to Microsoft Teams – the communication tool that's part of Office 365 – you can get together virtually anytime. Teams allows you to share information, participate in meetings (using just a mobile phone and a dedicated number, even without internet access) and record audio so that team members can catch up later. You can quickly and flexibly change the number of users, and access a range of services needed for effective communication.
Reliable business operation anywhere that has internet, in just a few hours!
A virtual server on Microsoft Azure offers the speed, security and reliability of data exchange, storing all company information in the cloud. And the service is ready in just two hours. Azure guarantees the functioning of all necessary business applications, the availability and reliability of cloud-based IT infrastructure, and its complete independence from all locations. So you can be sure that your business can operate under any and all circumstances.
Do you have colleagues working in remote areas? Make sure they can get online with reliable satellite internet. We offer coverage throughout Ukraine. So wherever your employees are based, you can count on reliable communications with them and a more efficient working environment.
Stay connected! With Datagroup's SIP telephony, you can communicate with partners and customers from home using only an internet connection and a PC, smartphone or laptop. Unlimited phonelines and numbers coupled with flexible tariff plans allow you to continue to communicate with customers remotely.
Thanks to virtual PBX from Datagroup, your sales department can now work remotely. Connect your employees who are working from home with multi-channel lines and you won't waste a single sales opportunity. All that's needed is internet access and one day to set up the system.
Customer service has never been more important. Set up an easy-to-remember 0800 hotline so that your customers throughout Ukraine can contact you free of charge for sales or service advice, regardless of their carrier's tariffs. The best way to keep in touch with your customers.
Instant distribution to customers
As a business, you need a quick and convenient way to inform your customers about new offers and products. Thanks to Datagroup's simple service system, you can send instant messages via Viber and/or SMS, depending on what your customers use.
Set up a fully-fledged sales hotline, or support your business to work remotely. Our 400+ experienced operators, trainers and quality control technicians ensure top-quality communication and processing of your customers' requests – 24/7. Our team makes sure that your business stays in touch every day, and that no customer query goes unanswered.
More than 40 telecommunication licenses
More than 100 telecommunication services for business and home users
Full-range services in more than
90 Ukrainian cities and towns
Over 20 years of telecommunication experience on the Ukrainian market